Letzten Mittwoch habe ich im Mabu Vinyl Record-Store ein paar Tracks für die heutige Sendung Substream entdeckt.
Der durch den Film "Searching for Sugar Man" bekannt gewordene Plattenladen Mabu Vinyl in der Rheede Street in Kapstadt hat eine große Auswahl unterschiedlichster Schallplatten von Jazz und Soul über HipHop bis House. Gerade durch die DJ-Szene, insbesondere der House-Musik, wird der Plattenladen häufig besucht und kann sich so halten, wie mir Mabu-Mitarbeiterin Landi erzählte:
House music keeps us alive
Substream Playlist vom 12. Februar
In der heutigen Sendung konntet ihr unter anderem eine kleine Auswahl zu African House Music von südafrikanischen Künstlern hören:
01 Mi Casa – La Vida
02 The Cooler – RIP The Cooler (Ellroy remix) (Gold Rcrds)
03 Cuebur – Brand New Me
04 andhim – Huso ( Armonica Remix) (Superfriends Records)
05 DJ Kent – Sunrise (Culoe De Song Remix)
06 DJ Kent Feat. Jimmy Dludlu – Guitar Boogie
07 Honeydripper – All About You
08 Black Coffee – Buya (feat. Toshi) [Loco Dice Kliptown Love Remix]
09 PM Project – Hlala
10 Iban Montoro & Jazzman Wax – Jazz Series
11 Christopher Rau – The Cool World
Vorgestellte EPs
Daneben wurden noch diese EPs vorgestellt. Die "The Cooler" erscheint Anfang März als erstes Release eines neues Projektes von einem bekannten deutschen Künstler. Wer weiß wer sich dahinter verbirgt?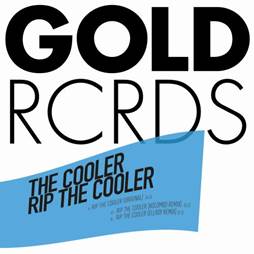 THE COOLER – RIP The Cooler GOLD018
A: The Cooler – RIP The Cooler (Original)
B1: The Cooler – RIP The Cooler (Kolombo remix)
B2: The Cooler – RIP The Cooler (Ellroy Remix)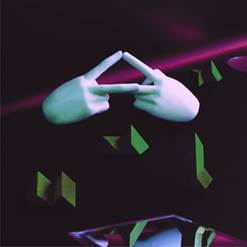 andhim – Huso Remixes
A1: andhim – Huso (Armonica Remix)
A2: andhim – Huso (Bakery Remix)
B1: andhim – Amene (Frankey & Sandrino Remix)
B2: andhim – Amene (Autarkic Remix)